Join us for an exclusive webinar with Boult Wade Tennant client, Richard Browning, the daring entrepreneur and creator of the Gravity Jet Suit, who has created a multi-million pound business from a combination of dedication, innovation and entrepreneurship.
Richard is Founder and Chief Test Pilot of Gravity Industries which designs, builds and flies Jet Suits, pioneering a new era of human flight. The company was founded in March 2017 to challenge the perceived boundaries in human aviation and to inspire others to dare to ask "What if?". It now scales towards an International Race Series. Prior to founding Gravity, Richard was a Royal Marines reservist for six years and an Oil Trader with BP for 16 years where he discovered and implemented major new technologies winning the BP Group innovation Award.
During this session we will discuss:
-The inspiration behind the Gravity Jet Suit and a look at how it works
-The obstacles that had to be overcome to literally get his invention 'off the ground'
-The role and importance of IP to Richard in protecting his invention
-Advice and tips for entrepreneurs and innovators at the various stages of building a successful business around your invention
There will be time at the end of the webinar to ask questions.
This webinar will be recorded and a copy of the recording will be made available after the webinar.
Ended
29
October 2020
3:30 PM
Expert speakers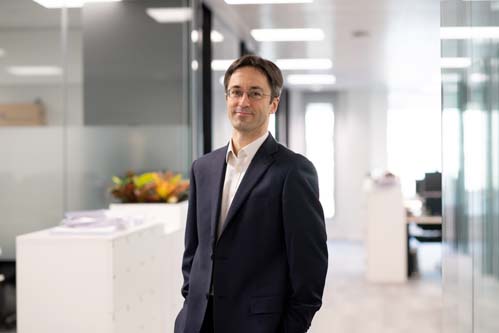 James Short
Partner
+44 (0)20 7430 7500
JShort@boult.com
Salisbury Square House
8 Salisbury Square
London
EC4Y 8AP